2) Unique title tags drive user engagement
Have you ever searched for a mac and cheese recipe on Google, and every result looked the same? Your SERP may look like this: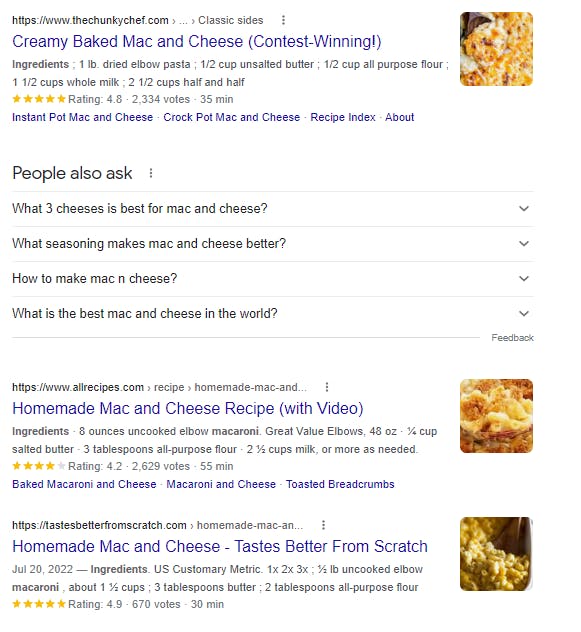 While it looks like these three recipes are all saying the same thing, they're using title tags to target a specific audience to help drive user engagement – such as the number of people who click on the article, who return to it at a later date, who share it on social media, etc.
The first result uses "(Contest-Winning)" as a hook to capture those looking for the best mac and cheese recipe out there.
The second listing adds "(with video)" to grab clicks from visual learners who don't like and/or don't have time to read a recipe step-by-step.
The third result shows the brand name "Tastes Better from Scratch" to help drive brand awareness.
Which one are you likely to click on/engage with? If you're like the average user, you'll likely click on the "Contest-Winning" as it stands out more and promises something better – it's award-winning, after all.
If you want your title tag to stand out and drive user engagement, you must think of the user first. Who's this webpage or blog article for? Once you find that out, you can use the title tag to talk directly to them.